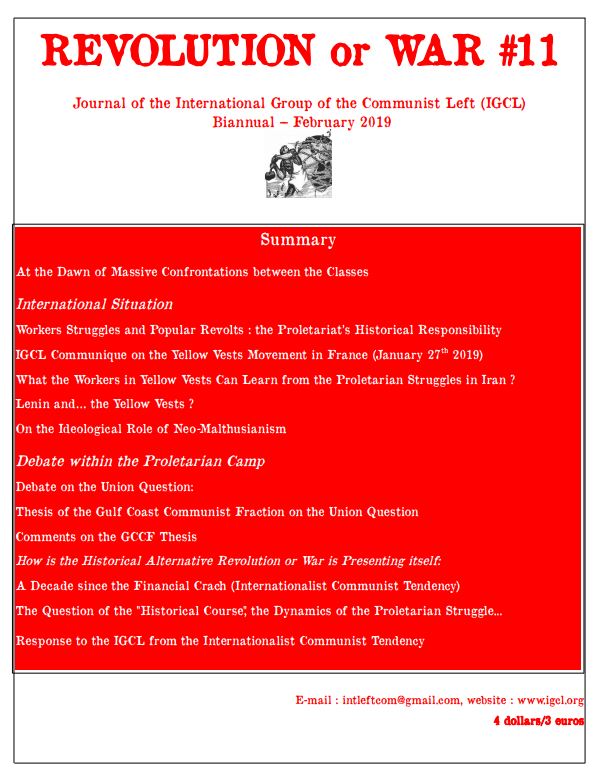 REVOLUTION or WAR #11
Journal of the International Group of the Communist Left (IGCL) Biannual – February 2019
Summary
At the Dawn of Massive Confrontations between the Classes
International Situation
Workers Struggles and Popular Revolts : the Proletariat's Historical Responsibility
IGCL Communique on the Yellow Vests Movement in France (January 27th 2019)
What the Workers in Yellow Vests Can Learn from the Proletarian Struggles in Iran ?
Lenin and… the Yellow Vests ?
On the Ideological Role of Neo-Malthusianism
Debate within the Proletarian Camp
Debate on the Union Question:
Thesis of the Gulf Coast Communist Fraction on the Union Question
Comments on the GCCF Thesis
How is the Historical Alternative Revolution or War is Presenting itself:
A Decade since the Financial Crach (Internationalist Communist Tendency)
The Question of the "Historical Course", the Dynamics of the Proletarian Struggle...
Response to the IGCL from the Internationalist Communist Tendency