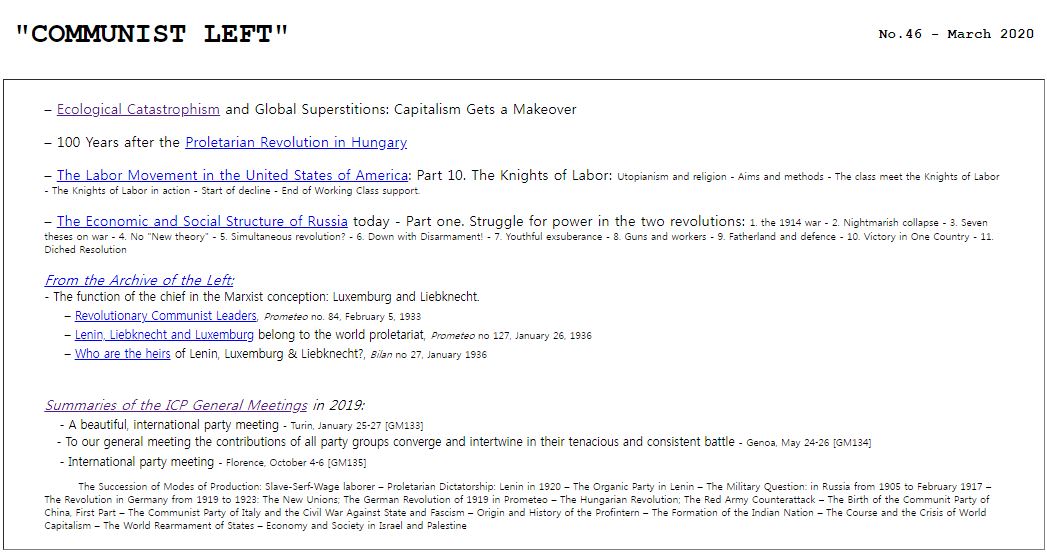 "COMMUNIST LEFT" No.46 - March 2020
– Ecological Catastrophism and Global Superstitions: Capitalism Gets a Makeover
– 100 Years after the Proletarian Revolution in Hungary
– The Labor Movement in the United States of America: Part 10. The Knights of Labor:
– The Economic and Social Structure of Russia today - Part one. Struggle for power in the two revolutions:
From the Archive of the Left:
– The function of the chief in the Marxist conception: Luxemburg and Liebknecht.
Summaries of the ICP General Meetings in 2019:
International Communist Party
<원문 다운로드> COMMUNIST LEFT 46.pdf